Reasons To File for Bankruptcy
Watch this video to learn about the reasons to file for bankruptcy in South Jersey. Then call attorney Andrew Carroll for a free legal consultation.

Question:
What are the reasons someone should file for bankruptcy?
Answer: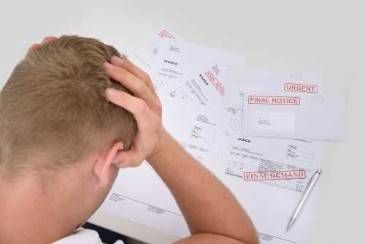 If you're reading this, you're probably exploring the option of bankruptcy and wondering if this is the right option for you. Some of the reasons people consider filing for bankruptcy are because they have judgments filed against them, which means that your wages could be garnished or your bank account levied (they've taken money out of your account.) In many cases, those funds can be recovered and we can stop the wage garnishment. Also, if you're falling behind in your mortgage, if you're interested in protecting your home or protecting your car, if you're just having problems making your monthly bills at the end of the month, you may want to consider bankruptcy, as you can discharge or settle your accounts for pennies on the dollar, depending on which chapter you decided to file for. If you have any questions regarding this, contact our office.
---
Are you or a loved one dealing with a mountain of debt and have questions about reasons to file for bankruptcy? Contact experienced South Jersey bankruptcy lawyer Andrew Carroll of All Jersey Bankruptcy today for a free consultation and case evaluation.
We are dedicated to giving you the answers that you need in order to make an informed decision about whether bankruptcy is the best decision option for you.
Watch Us on YouTube