Check out this video to learn about how life improves after bankruptcy in South Jersey. Then call attorney Andrew Carroll for a free legal consultation.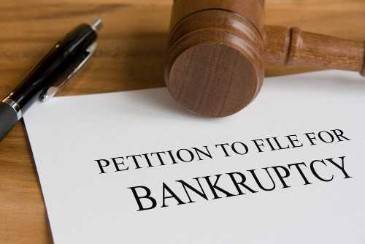 Question:
What is life like after a chapter 7 bankruptcy?
Answer:
When speaking with potential clients, the question comes up, "What's my life going to be like after I've filed for Chapter 7 bankruptcy in South Jersey?" The answer is life does get better. There's credit after bankruptcy, and there is life after bankruptcy. During this time, after all your debts are discharged, you will find it's easier to make your monthly payments, as you don't have these outstanding debts. You'll be able to pay your utilities, your rent, or your mortgage on time. You'll be able to keep your car. Your monthly bills and your monthly budget will be easier to manage. When you have your finances in order, life, in general, is better. If you have any questions about how we can help you or how bankruptcy can help you, or which bankruptcy is right for you, please contact our office.
Tips for After Bankruptcy
Stay on top of your bills. You really need to do your best to make sure that you are staying on your payments and not missing payments or falling behind. We want you to be able to have a clean credit record after your bankruptcy. It will be detrimental to you if you are even slightly falling behind on bills. We want you to have a better future after you have gone through bankruptcy.
Having a savings account is a good practice for you. It can hurt your ability to get new checking accounts if you have a history of overdrawing accounts.
If you can show that you have a positive balance in your bank accounts, then it can show your creditors that you have steady incoming cash flow.
You can begin to improve your credit and build it back up again. You might need to get a credit card in order to do this so it is pertinent that you do so with caution. Trying to keep your credit card usage under 10-30 percent. This is a good guideline to start building your credit score back up.
Immediately stop using this credit card if you are finding yourself gaining debts again. You want to utilize a credit card as a tool to build your credit score, not tear it down again.
We know you likely want to picture how your life improves after bankruptcy. It is possible when you do it the right way.
Are you or a loved one constantly being called by creditors and have questions about life after a Chapter 7 bankruptcy? Contact experienced South Jersey Chapter 7 bankruptcy lawyer Andrew Carroll of All Jersey Bankruptcy today for a free consultation and case evaluation.
We are dedicated to giving you the answers that you need in order to make an informed decision about whether bankruptcy is the best decision option for you. We do believe that life improves after bankruptcy.
Watch Us on YouTube