Read this article to learn about qualifying for bankruptcy in South Jersey. Then call Andrew Carroll for a free legal consultation and case review.
Question:
Can anyone file for bankruptcy? How do I know I'm qualifying for bankruptcy?
Answer: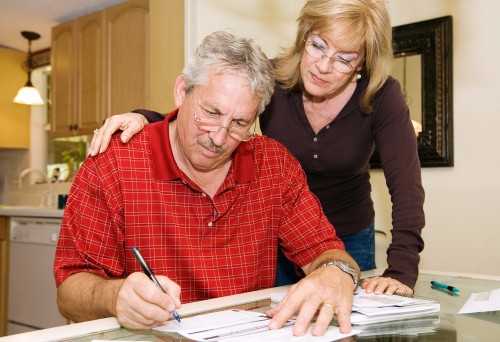 When a lot of our clients walk through our doors in our South Jersey office, they want to know, "What are the chances that I'm going to not be accepted for bankruptcy?" For a lot of people, this is a last-ditch effort. They don't know where else to go or where else to turn. The answer is almost everyone will qualify for more than one form of bankruptcy or another. That's why it's important to have an attorney who's knowledgeable in bankruptcy and experienced with bankruptcy to guide you. The important part of being approved for bankruptcy is making sure you choose the right type of bankruptcy. If you have any questions about whether bankruptcy is right for you or whether you should be considering a Chapter 7 or a Chapter 13, please call our office.
No one jumps into bankruptcy thinking that it doesn't do anything good for them. You're likely looking for reasons why you should consider filing. This is very frequently asked question. Odds are you are in a very tight spot financially which can be extraordinarily stressful on you. It is likely taking a very large toll on your well-being in general. Going through bankruptcy can seem like a risk for many reasons and it's scary. You don't want to add any more stress to your life. We want you to understand that bankruptcy can be used as a tool to help you regain your footing financially. This could be one of the best decisions that you ever make.
The first benefit you will likely notice right away is that your phone will no longer ring multiple times a day with debt collectors. You won't get any calls or emails or mail about your debt because bankruptcy puts an end to that as soon as you're officially filed. Bankruptcy might let you keep your car and your house and your precious assets. It can also stop litigation against you due to your debt, which can be a huge relief.
Bankruptcy protects you. It gives you time to figure out how you're going to make a plan to manage your debt. This will include all of your credit cards and your medical bills, if you have those. Chapter 7 would clean up the debt for you leaving you clear of that in a matter of months, possibly. Chapter 13 could be a little bit more complicated but that is the type of bankruptcy that would protect you from losing your home in your car. Chapter 13 stabilizes you so that your debts can be collected.
Are you or a loved one dealing with a mountain of debt and have questions about qualifications for bankruptcy? Contact experienced South Jersey bankruptcy lawyer Andrew Carroll of All Jersey Bankruptcy today for a free consultation and case evaluation. We are dedicated to giving you the answers that you need in order to make an informed decision about whether bankruptcy is the best decision option for you.
Like us on Facebook