Filing For Bankruptcy With Your Spouse
Check out this video to learn about filing for bankruptcy with your spouse in South Jersey. Then call attorney Andrew Carroll for a free legal consultation.

Question:
Should me and my spouse file for bankruptcy together?
Answer: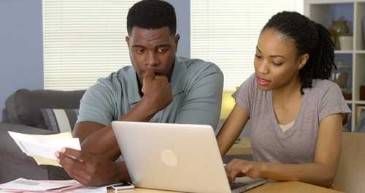 Another question that we find comes through our office a lot is from married couples or married individuals who wonder if they file for bankruptcy, does their spouse also have to file for bankruptcy? The answer is, no, you can file individually. Sometimes, however, it is beneficial for both partners to file together. Should you choose to file jointly, here in our office, we do not charge extra for the spouse filing jointly, but it is not a requirement. You must consider or you must understand, however, that the income for both spouses will play into the bankruptcy, whether both or one file.
---
Are you or a loved one dealing with a mountain of debt and have questions about filing for bankruptcy with your spouse? Contact experienced South Jersey bankruptcy lawyer Andrew Carroll of All Jersey Bankruptcy today for a free consultation and case evaluation.
We are dedicated to giving you the answers that you need in order to make an informed decision about whether bankruptcy is the best decision option for you.
Watch Us on YouTube